The photos of last night's NCAA game between North Carolina and Michigan State aboard the USS Carl Vinson are stunning.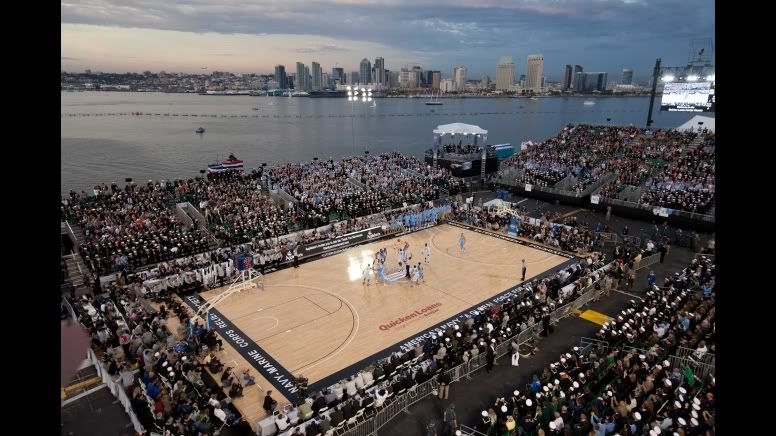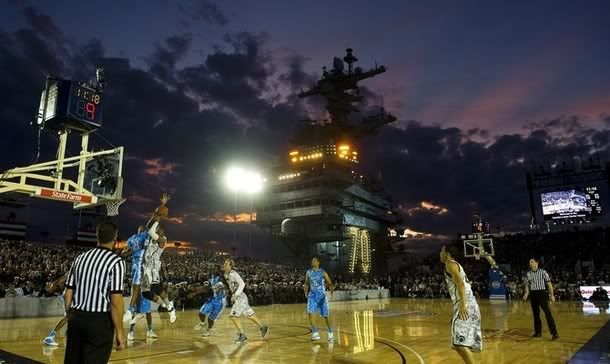 But someone should have told the President that he was there to watch the game ;-)
OK, the game never really was that close. And they did seem to enjoy themselves.