By now President Obama's reputation as a baby-whisperer is legendary.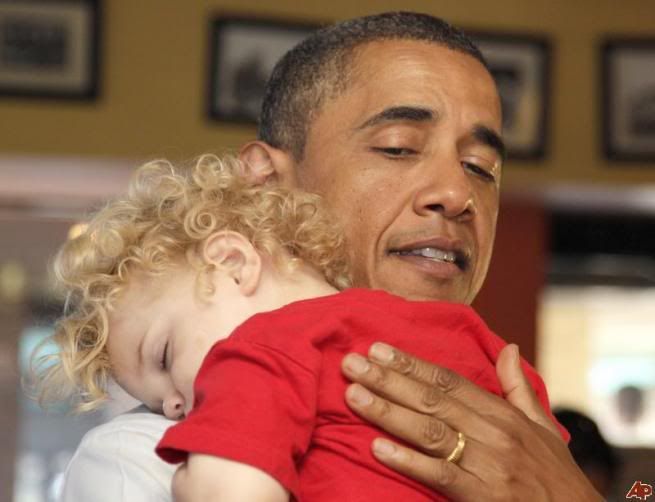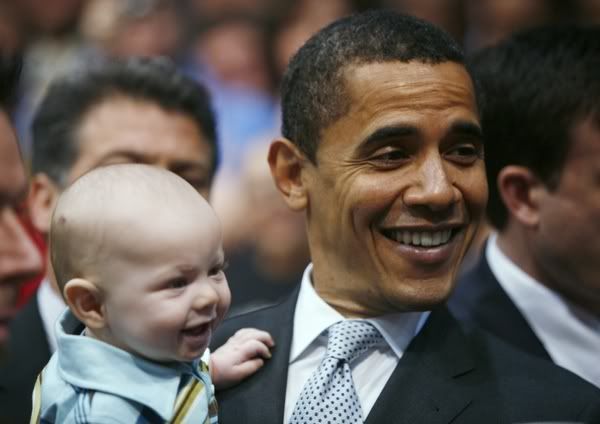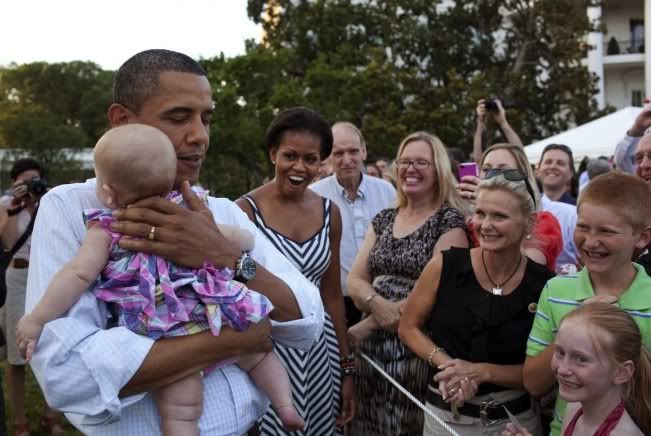 Of course, we need the video to get the full impact of that last one.
So let's check out his would-be challenger on that score.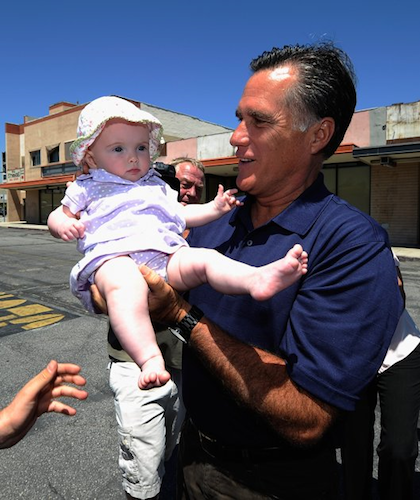 No contest...Obama takes it, hands down
:-)
Now that we've settled that, lets end with the photo of the week for me. This one speaks more than words can capture.