This afternoon President Obama will be holding a rally at Virginia Commonwealth University in Richmond. On tap as the master of ceremonies for the warm up program is their phenom basketball coach
Shaka Smart
.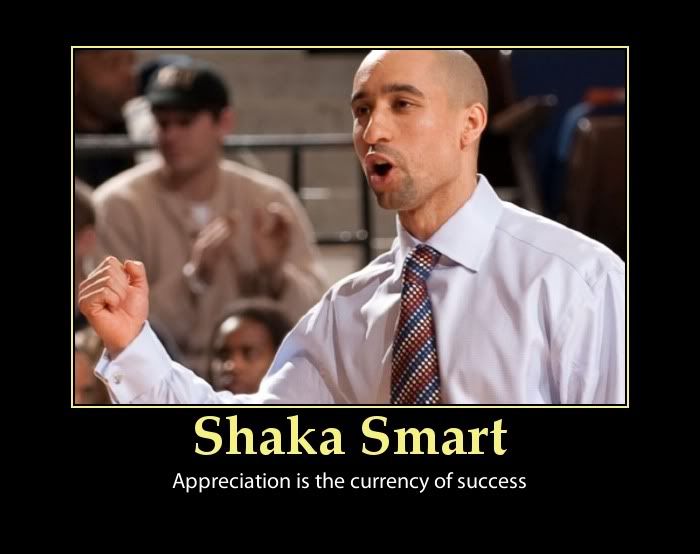 There's a reason why the city of Richmond loves this guy!
In two short seasons, Smart has gone from an under-the-radar hire to one of the most talked-about sideline generals in the country.

That was bound to happen after VCU's magical 2010-11 campaign, in which Smart's Rams turned college basketball on its ear.

The 11th-seeded Rams scored a series of NCAA Tournament upsets, five in all, to reach the Final Four for the first time in school history. Many have called it the greatest run to the Final Four ever. Along the way, VCU dispatched "BCS Conference" schools Southern California, Georgetown, Purdue, Florida State and finally, mighty Kansas, the Southwest Region's No. 1 seed. The Rams' 71-61 victory over the Jayhawks sent shockwaves through the sports world. It was later named the "Best Upset" of 2011 at ESPN's annual ESPY Awards.
I just thought I'd throw that out there to brighten your Saturday.
;-)