This afternoon Romney's campaign spokesman
Ryan Williams
tweeted this about President Obama's rally in Ohio today:
View from the floor during @BarackObama speech. Not the overflow crowd he promised
Attached was this picture.
That photo has now been posted at every wingnut site I can think of to check (no, I'm not providing any links).
Now lets look at a couple of photos that were actually taken during Obama's speech in Ohio today.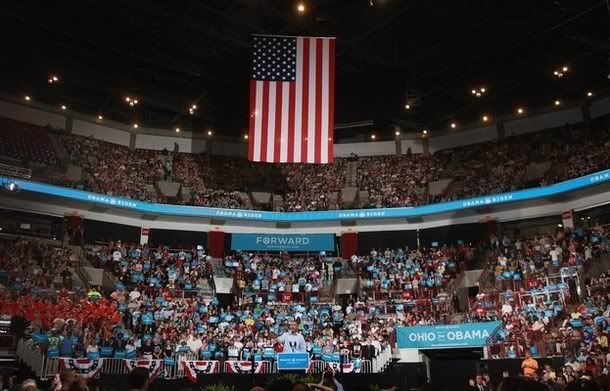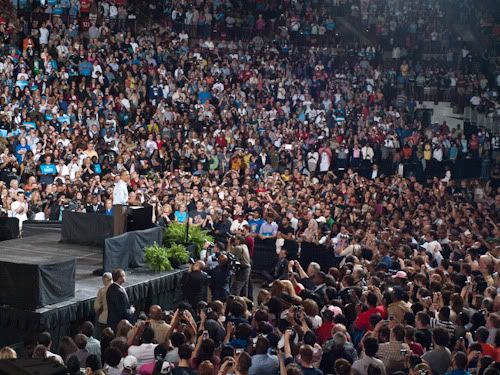 Notice anything different?
When a campaign has to try to fool their supporters with blatant lies like this, you have to wonder why. The answer is that they are just THAT desperate. And I don't think they've ever
gotten over this.