Today I watched the White House live stream of President Obama speaking at a Honeywell plant here in the Twin Cities. After the speech I watched as he worked the rope line. I always love watching the President do that. But this time I was paying close attention to see if there was anyone I knew in the crowd.
At the very beginning I noticed he spent quite a while talking to a young man and writing something. I wondered what had been going on there so I went to our local paper -
the Star Tribune
- to see if they had the story. They did (along with some other cool tweets and pics at that link).
The young man involved was 5th grader Tyler Sullivan whose dad Ryan had introduced President Obama.
Apparently Tyler had to miss school to attend the event and needed a note to excuse his absence. He got one.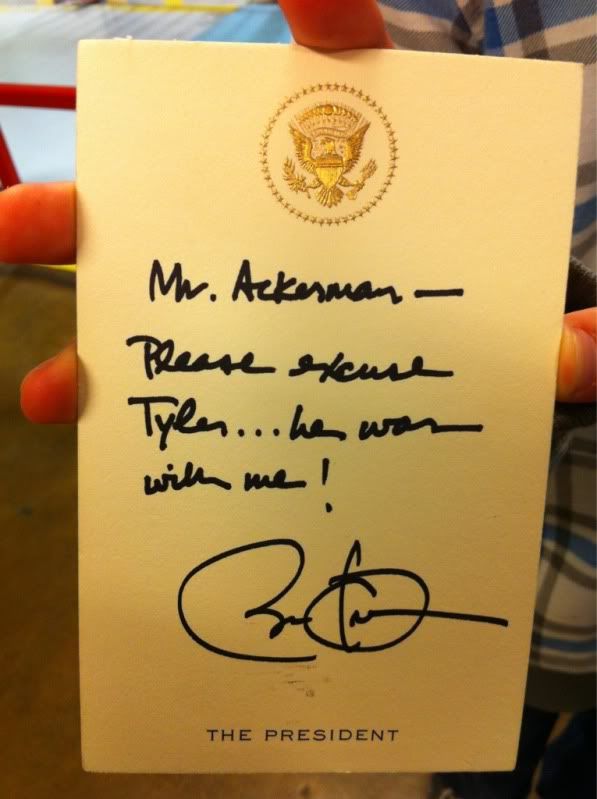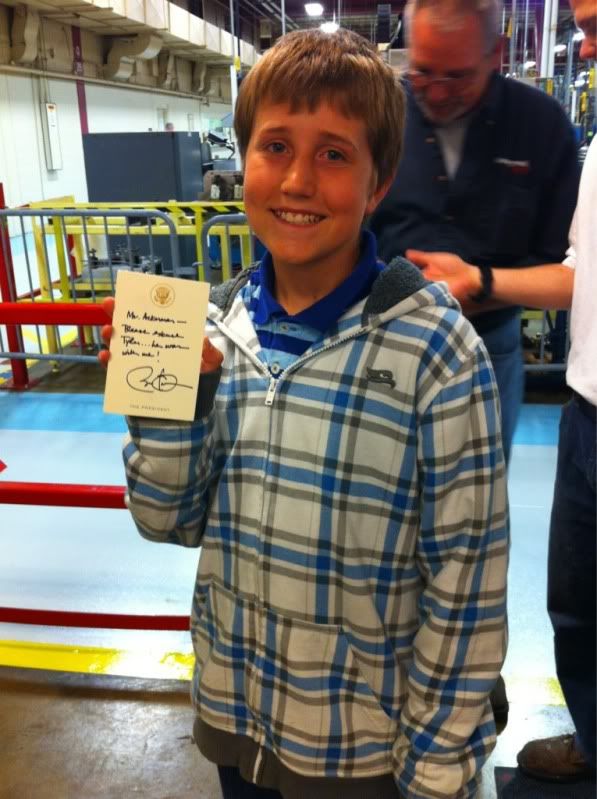 I think that'll do.
;-)