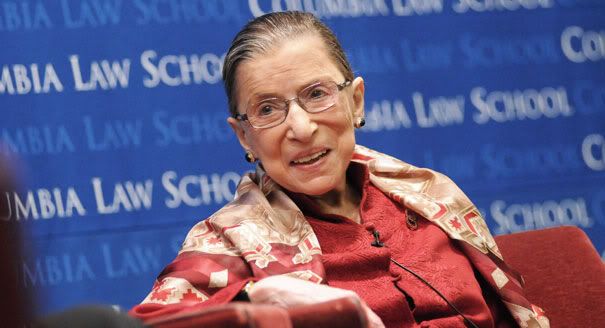 Most of you will remember that in oral arguments about the ACA,
Justice Scalia
actually used the ridiculous right-wing trope about being forced to buy broccoli if the Supreme Court finds the health care mandate constitutional.
Yesterday,
Justice Ginsburg
didn't give us any scoop on what the final ruling will be. But she did seem to take a bit of a poke at Justice Scalia.
Ginsburg noted that one ACA-related question the court must decide is whether the whole law must fall if the individual mandate is unconstitutional — "or may the mandate be chopped, like a head of broccoli, from the rest of it?"
She has always reminded me that men should never take for granted the power of small women who are old enough to have been around the block a few times and don't have much to lose.
;-)