I remember it like it was yesterday. Ten years ago today I was having lunch in the employee lounge at work. Someone came in who had just heard the news. I ran to my office and turned on the radio. It was true...
Paul and Sheila Wellstone, their daughter Marcia and three campaign workers had been killed in a plane crash.
I wept for most of the rest of the day.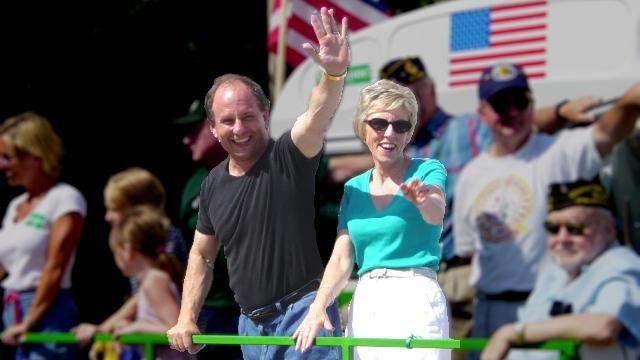 As I cried, I asked myself why. Paul and Sheila weren't friends/loved ones - even though I'd had the distinct honor of spending time with them. But I did love them - just not as one loves family/friends...as one loves someone who brings light, energy, life and hope into a world that is often too dark. And on this anniversary every year, I shed tears for that loss again.
For those who need a reminder about just how special these two people were, take a few minutes and listen to this tribute.
I will simply add that Paul Wellstone wasn't a perfect Senator - nor was he a perfect man. He demonstrated that in 1996 when he voted for DOMA. I remember how pissed off most of us were by that. We ranted and raved - but never once questioned our support or his integrity. Later, in his book
Conscience of a Liberal,
he questioned himself.
What troubles me is that I may not have cast the right vote on DOMA. I might have rationalized my vote by making myself believe that my honest position was opposition. This vote was an obvious trap for a senator like me, who was up for reelection. Did I convince myself that I could gleefully deny Republicans this opportunity? . . . When Sheila and I attended a Minnesota memorial service for Mathew Shepard, I thought to myself, 'Have I taken a position that contributed to a climate of hatred?' . . . I still wonder if I did the right thing.
That's the best we can hope for from fallible human beings.
The solace I find in my grief about this loss is that Paul and Sheila left a legacy that lives on today. I think about that when I watch Sen. Al Franken at work. I know he is motivated primarily by his desire to live up to the legacy of his friend...Paul Wellstone.
Around these parts we still see these bumper stickers occasionally...reminding us of the legacy.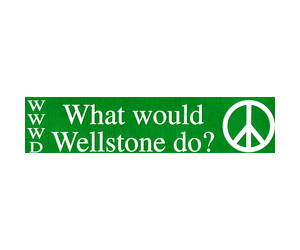 And then there are people like Pakou Hang - someone I'm proud to call a friend - who carry on the legacy as well.