For me, this first term of President Obama has been filled with many memorable moments. But today I think of two that stand out as special - if only because I suspect they will go unnoticed by many, but speak volumes to some about where this man's heart truly resides.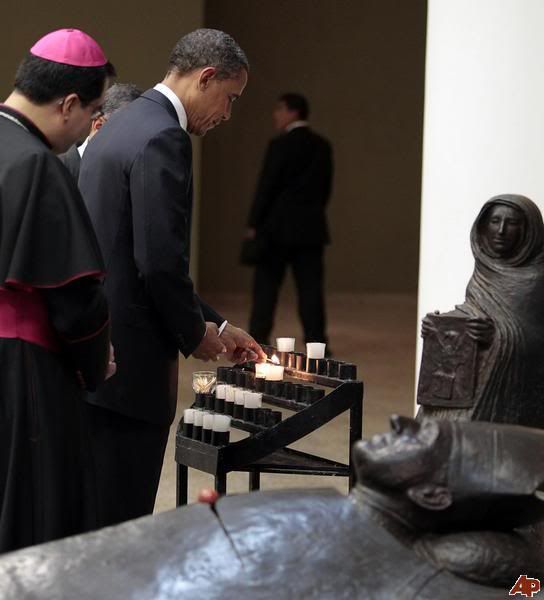 Visiting the tomb of Bishop Oscar Romero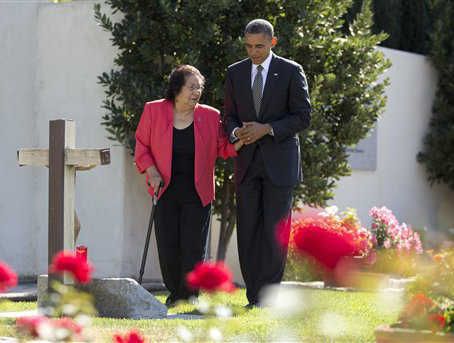 Visiting the grave of Cesar Chavez
Having the President of the United States pay homage to these men who dedicated their lives to healing wounds that were inflicted by this country means more to me than I can express.