I'm going to take a night off from politics and watch the second game of the WNBA finals between the Atlanta Dream and the Minnesota Lynx.
I've always been a pretty big sports fan but have been totally disillusioned with professional and college level shenanigans (long story). But a few years ago I got into the University of Minnesota women's basketball team. A friend and I actually bought season tickets and watched the team go to the final four - loosing in the semi-finals to Connecticut.
The leader of the team at the time was Linsay Whalen.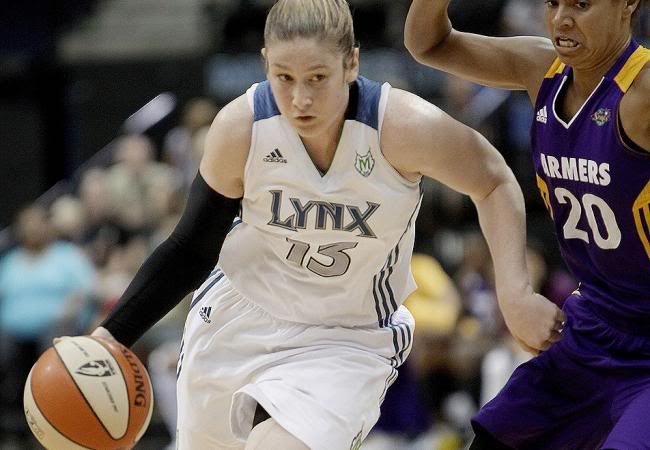 She grew up in a small town here in MN and changed the way this state reacts to women athletes. Going to games (which were totally sold out and LOUD every time), it was fascinating to watch - not just the young girls be inspired - but the boys too. Her senior year in college she was named "Athlete of the Year" for the state by our local newspaper (beating out all the U of M male athletes as well as the Twins, Vikings and Timberwolves).
Now she plays for the Lynx and here they are in the WNBA finals!
So I'm off to cheer on Lindsay and her teammates.
UPDATE: And the Lynx WIN - 101/95!!!!!