I had to laugh when I saw this article on the
Daily Caller
about millennials and the 2012 election.
Millennials — those "Gen Y" Americans born in the late 1980s and early '90s — will be a key swing demographic in the election of 2012, according to the president of the non-profit organization Generation Opportunity...

President Obama's 2008 electoral victory was attributed in part to his support from first-time voters, 68% of whom sided with him over Republican Senator John McCain. But his public expressions of sympathy with the Occupy Wall Street movement, and his disdain for public spending cuts, could alienate a large number of young voters this time around.
Yeah, I heard that loud sucking sound of young people abandoning President Obama when he expressed "sympathy" with OWS...not.
I guess the authors missed the
recent Pew Research report
showing the largest generation gap in history in a proposed contest between Obama and Romney.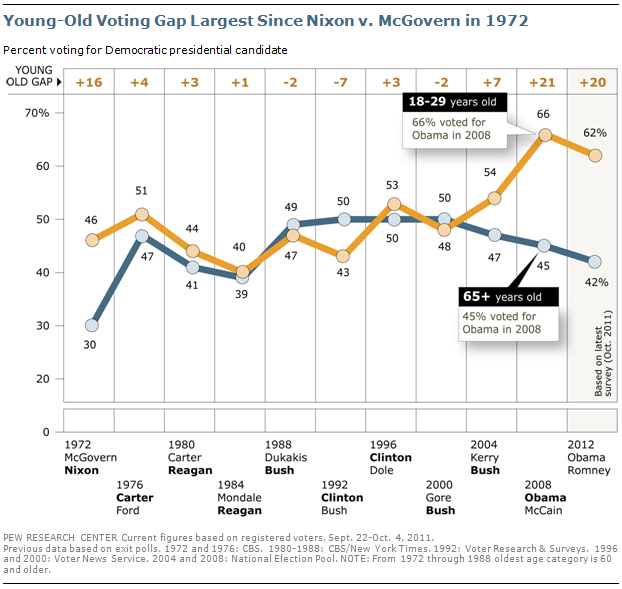 But then their delusion makes sense when you look at the picture accompanying the article. Notice anything missing?
I guess you could call that being blinded by the "white."