Let
this story
roll around in your head a bit and wipe out any remaining traces of stereotypes and assumptions.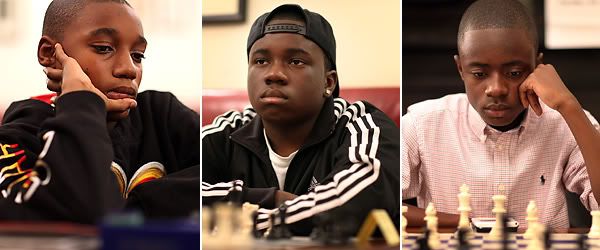 Fewer than 2 percent of the 47,000 members of the United States Chess Federation are masters — and just 13 of them are under the age of 14.

Among that select group of prodigies are three black players from the New York City area — Justus Williams, Joshua Colas and James Black Jr. — who each became masters before their 13th birthdays...

Although they are rivals, the boys are also friends and share a sense that they are role models.

"I think of Justus, me and Josh as pioneers for African-American kids who want to take up chess," James said.